Bearwood Primary School's Pupil Zone
You can find learning links and documents specific to your year group by clicking the links on the left. You will also find the new weekly Home Learning Packs here.
General links relevant to all can be found by clicking on other links on the left.
The Learning Links for all also includes information about talking to your child about what is happening at the moment as well as some information on supporting their mental health.
19.5.20 - Yumu Music Program
This week your children's Yumu login details will be e-mailed to you. Please go to https://charanga.com/yumu/login and use the details to login and have a go at the units that have been assigned.
04.05.2020 - Virtual School Games
Due to the fact that all extra-curricular sporting fixtures, matches and tournaments have been cancelled across the country, School Games have launched a virtual inter-school competition.
The idea is that children will practice and complete the challenges set each week, record their scores and send them to Mr Bell. Think of this as a remote District Sports - we are still competing against the other local primary schools.
To take part, all you need to do is download the guidance below, the activities will be changed weekly. When you've practised, send your best results to Mr Bell. High scorers will be detailed on the website weekly.
Photos and videos of your progress eagerly received by Mr Bell or your class teachers. Best of luck and have fun!
Virtual School Games Week 1 - Athletics
Virtual School Games Week 2 - Tennis
Virtual School Games Week 3 - Netball
General Reading Tips
7 Top Tips to Support Reading at Home
Guidance for Supporting Your Child's Maths Learning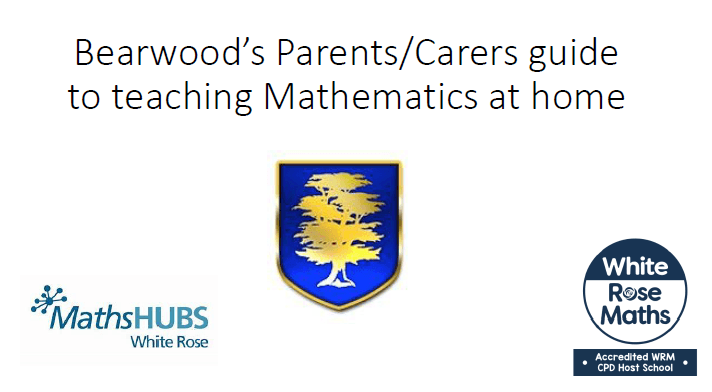 Click the Bearwood Badge